WHAT DO HER COACHES HAVE TO SAY?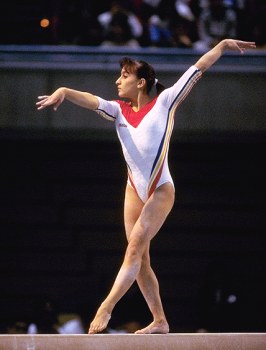 OCTAVIAN BELU: "Many times she has complained and she did her job with the same determination. been experiencing health problems, she was in pain but she never said anything. She neverI think the fact that she is interiorized is her way of self defense. But you should also know that she can be very communicative and cheerful! That's her personality!"
MARIANA BITANG: "There's nothing that gives her more determination than the achievements of her younger teammates. Gina never disturbs you, you don't feel her presence, but YOU SEE HER. Many people say that her eyes don't communicate much while she's training, but those who know her could tell lyou that this is not true. Gina loves rhythm, it is her way to express herself."
Interview Source = Romania Gymnastics Lives by ALEX and MUSH